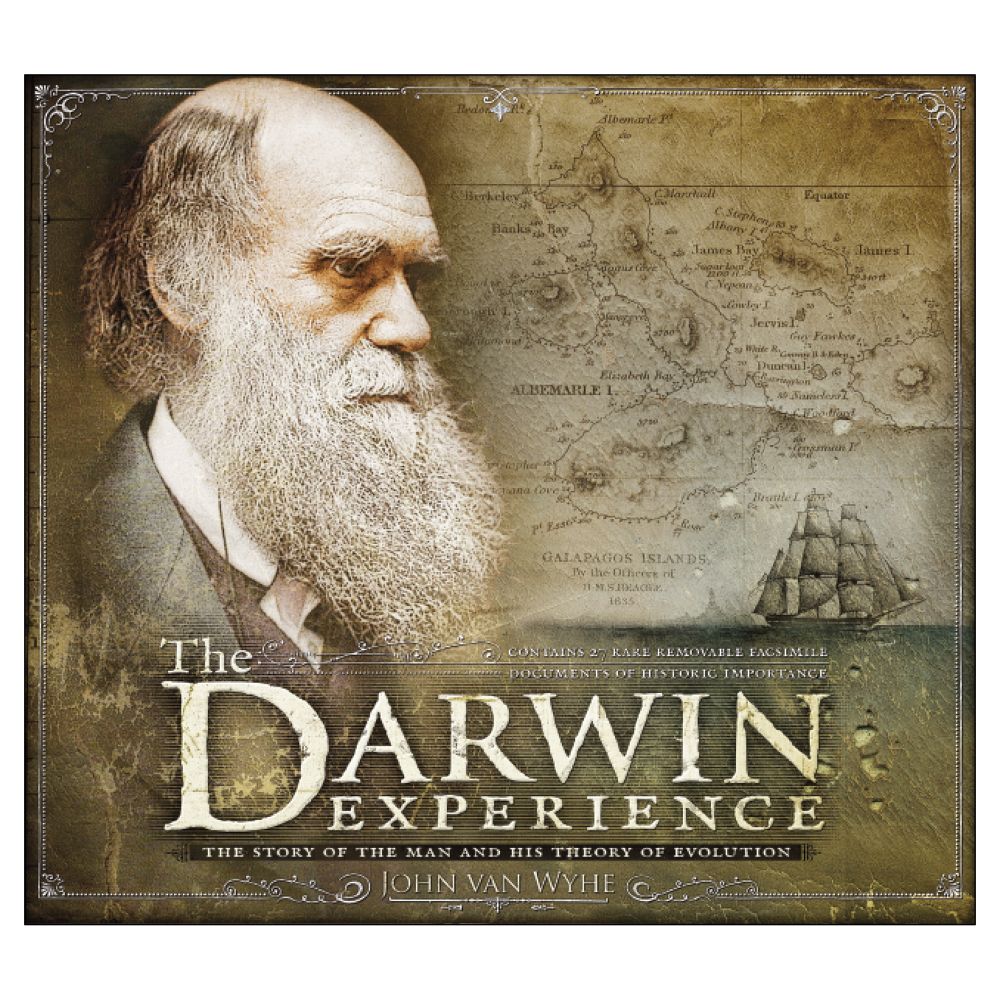 I was fortunate enough to be on the National Geographic mailing list for review copies of The Darwin Experience by John Van Wyhe and have been reading through it this past week. I have to say there are few things that have landed on my doorstep that are this impressive. This is a book produced with love and care, something that deserves a hallowed place on the library shelf or the coffee table.
This is basically a biography in graphic form, illustrating the man, his voyages, and his work through maps, drawings, and reproductions of mementos. It covers his childhood and university days in Edinburgh (where he was already going bald, apparently), including a pull-out page of his chemistry notes. A page on his time in Cambridge includes a grocer's bill and an 1828 letter to his cousin.
When he sets off on his historic voyage on The Beagle, things really get interesting. There's a map of the voyage from 1831-6, a ship's diagram, a watercolor of the ship, and the story of how captain Fitz Roy talked young Charles into coming along. Much of the middle then looks at individual discoveries and activities, including fossil discoveries, Darwin's reaction to seeing "savages" in Tierra del Fuego, and then "Galapagos: the True Story." Again the history comes alive with period drawings, notes from the discoveries, and details on theories that you don't hear so much about—like Darwin's realization that today's Andes Mountains were once part of history's sea beds.
The remainder of the book moves back and forth between the development of The Origin of Species (and the reaction to it) to his personal life and health. Enclosures include a program from one of his scientific presentations and a French newspaper with a caricature of him swinging from a tree as a monkey.
The Darwin Experience really is an experience, a tactile expression that shows us the man and his work instead of just telling us about it in straight text. It's a great education that is also pleasurable to read through and explore, page after page.
The Darwin Experience from the National Geographic Store.
Get The Darwin Experience at Amazon.
The Darwin Experience at Barnes & Noble