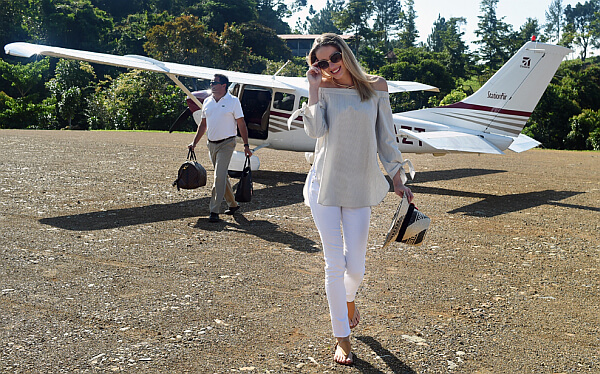 Some luxury resorts are certainly worth the hub airport connections and a long ride on bumpy roads to get there, but wouldn't it be great to just fly there in a private plane and land on the property instead?
On a typical international trip, the flight is the worst part. You must get to the airport at least two hours before your flight and go through the security gauntlet. Then you'll spend at least an hour going through immigration and baggage claim on the other end. Then you get into a vehicle and travel by road to your end destination. On the way back you could easily spend two hours going through immigration and customs—as I did last week with my wife at LAX in Los Angeles. After all this you may ask the same question many business travelers eventually ask. "How much time would I save by going in a private plane?"
You may think you have to be one of the uber-rich billionaires with their own jet to pull this off, but you can actually use a private jet charter service to book a more intimate flight on a more open schedule. They take care of all the paperwork, registrations, and local fees. They can jet you off to the commercial airport nearest your resort at a time that's convenient. That works great for an area like Loreto in Baja or San Juan del Sur in Nicaragua (Costa Esmeralda) where there are good facilities but infrequent commercial flights. Plus instead of being cramped, you'll find an interior more like this: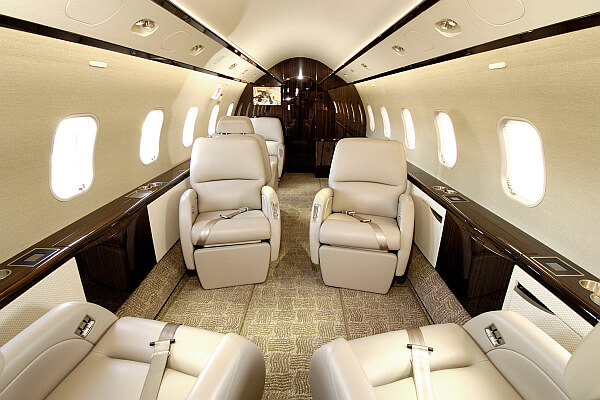 Want to travel feeling like an A-list celebrity? Here are nine places where you can stay at a luxury resort with its own landing strip.
Las Alamandas
This long-established luxury retreat occupying 1,500 acres on the Pacific Coast of Mexico functions like a large nature reserve with four of its own beaches. Some past guests who have flown here can be identified by their last name: Pitt, De Niro, Anniston, Cage, Travolta. They've been joined by billionaires and high-level politicians who love the secluded location and the colorful villas facing the ocean.
Cuixmala
Run by the sister of the heir controlling the resort above, this other vast estate built by a former mining kingpin—their father. There are enough gardens to supply nearly all the food served and the animals roaming the grounds range from the imported exotic (zebras) to native herons, sea turtles and supposedly a few shy jaguars. There are just four palatial suites and six bungalows on 32,000 acres of land.
Hacienda de San Antonio
Part three of the grand Goldsmith estate estate collection is an inland, more modest affair near Colima, with only 470 acres nestled under a volcano. The 25 suites are as impeccable as the service and the 1890 building is generously decorated with quality Mexican antiques and curios.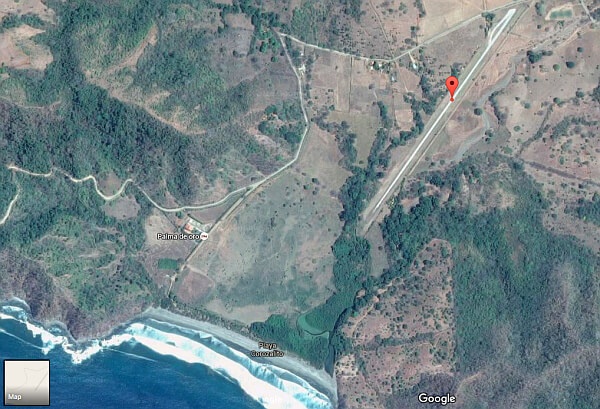 Hotel Punta Islita, Costa Rica
Situated on a remote section of the Guanacaste coast of northern Costa Rica, one of the country's first luxury resorts still wins raves from its well-heeled guests. Boasting spectacular views, a private beach club, and a nine-hole golf course, this hillside retreat surrounded by jungle offers plenty of activities on land and water.
AltaGracia, Costa Rica
Costa Rica's latest and greatest luxury resort is far off the tourist trail in the southern half of the country, but that's no problem when landing at the private airstrip. Built on a former farm in an elevated location, the spectacular suites here—all spacious self-contained bungalows—have panoramic views of the countryside.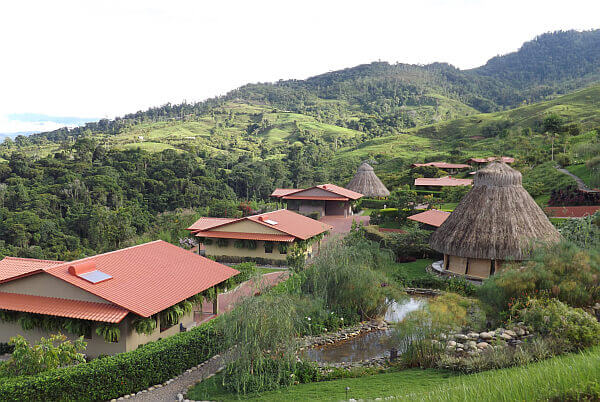 Blancaneaux Lodge, Belize
Though you'll find no mention of a private airstrip on their website, those in the know have been flying directly to Francis Ford Coppola's Blancaneux in western Belize for many years. Combined with Coppola's Turtle Inn, located near the airport in Placencia, this is the "turf" part of a proper surf & turf vacation in Belize.
Chan Chich Lodge, Belize
Another interior option in the western part of Belize, this lodge has two prime attractions on its doorstep: Mayan ruins and a jungle teeming with more wildlife than in any other area of the country. You can see what's surrounding it in the satellite photo below: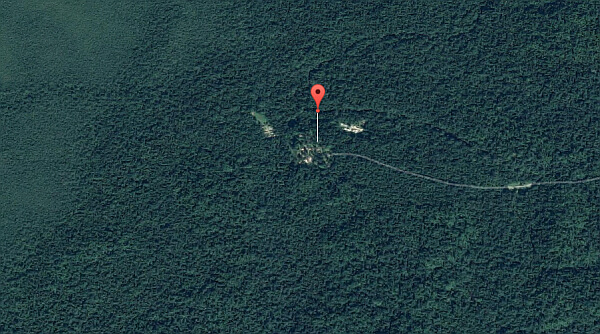 Kanantik, Belize
Located between Dangriga and Placencia, this coastal resort has just 25 units, but sits on 300 acres and 1,300 feet of oceanfront property. It can take two hours to get here from the two closest cities due to some rough roads, but a plane can land right on the property's private airstrip.
Hacienda del Mar, Panama
Tucked into the cliffs on San José Island, the second largest of the 90 islands that make up Panama's Pearl archipelago, the Hacienda del Mar Hotel overlooks a volcanic cove dusted with powder-white sand. The property contains just 17 huts and suites but activities include fishing, ATV tours, nature hikes, and watersports.
See reviews of all these properties in our luxury hotel reviews from Mexico, Costa Rica, Belize, and Panama.